The front Porch overlooking the lake, is completely weatherized, making it airy in warm weather and comfortable in cool.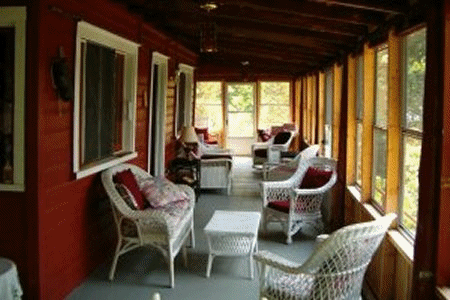 Step out from the front bedrooms onto the porch with breakfast at the informal kitchen style tables and watch the lake come awake. Coffee and the sounds of a new day go together well.

The beauty and comfort of the wicker settee and chairs beckon you to while away a languid afternoon or watch another spectacular sunset on Newboro Lake.